50 Years of Leadership
Libba Smith
Libba Smith served as the agency's first executive director for 17 years, from 1981 - 1997, and helped build our mission from the ground up.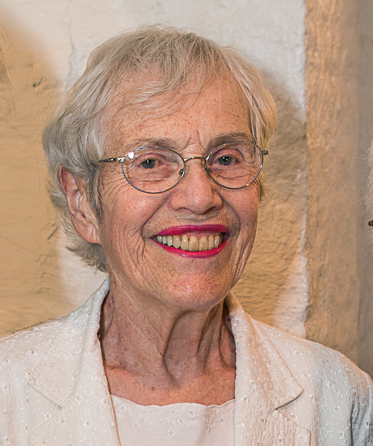 As one of the earliest female leaders in the Norman community, Libba served as an inspiration for many who have followed in her footsteps. Her exemplary leadership skills, coupled with an extensive background in community activism and child abuse prevention, enabled her to create a strong foundation for the organization that still holds strong today.
Linda Terrell
Linda Terrell was named CCFI's second executive director, where she served from 1997 - 2010.
During her 13 years as executive director, Linda Terrell saw many changes to our agency, including a complete re-branding and name change, a move across town and an increase in staff. Subsequently, these changes allowed services to expand and new concepts to come to fruition. In 1998, the Neighborhood Centers program was established to increase opportunities for children and youth. Later in her career, Linda helped lay the foundation for Trauma Focused Services to aid children who were abused and/or neglected and offer support for their foster and adoptive parents.
Katie Fitzgerald
Katie Fitzgerald served as executive director for 6 years, from 2010 - 2015, making a huge impact during her tenure.
Under her leadership, Katie spearheaded our agency's first capital campaign to purchase and renovate a 28,000 square foot facility, which tremendously increased the capacity of our services. In addition, Katie helped expand CCFI's endowment by more than 500% and opened Cleveland County's first and only Boys & Girls Club.
Brandon Brooks
Brandon Brooks joined the CCFI leadership team as Chief Executive Office in 2016.
Through his leadership within our community and his wealth of knowledge in fundraising, community building, donor engagement and program development, Brandon has big dreams and aspirations for our agency's future. His focus is to engage our entire community in our 50th Anniversary celebration and begin new conversations about how we will propel CCFI's impact for the next 50 years.